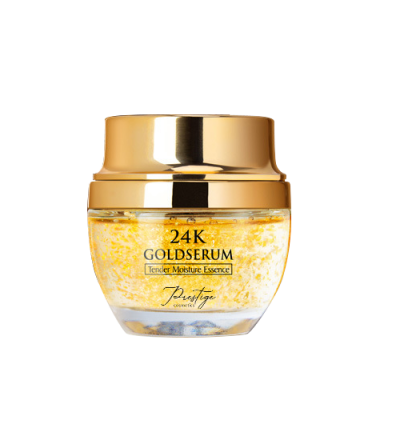 24K Gold Brightening Serum (75ml)
24K Gold Series - Gold is an antioxidant and has anti-inflammatory properties. It calms acne inflammation, reduces skin redness and protects skin against free radicals that lead to wrinkles and damage from the sun. With gold being soluable, it is safe for application to any skin types. It makes your complexion look more tinted or highlighted when applied.
24K Gold Brightening Serum can be doubled as your sun screen when you want to step out of the house with your naked face. It posses strong brightening effect that can highlight your skin and glow in radiance.